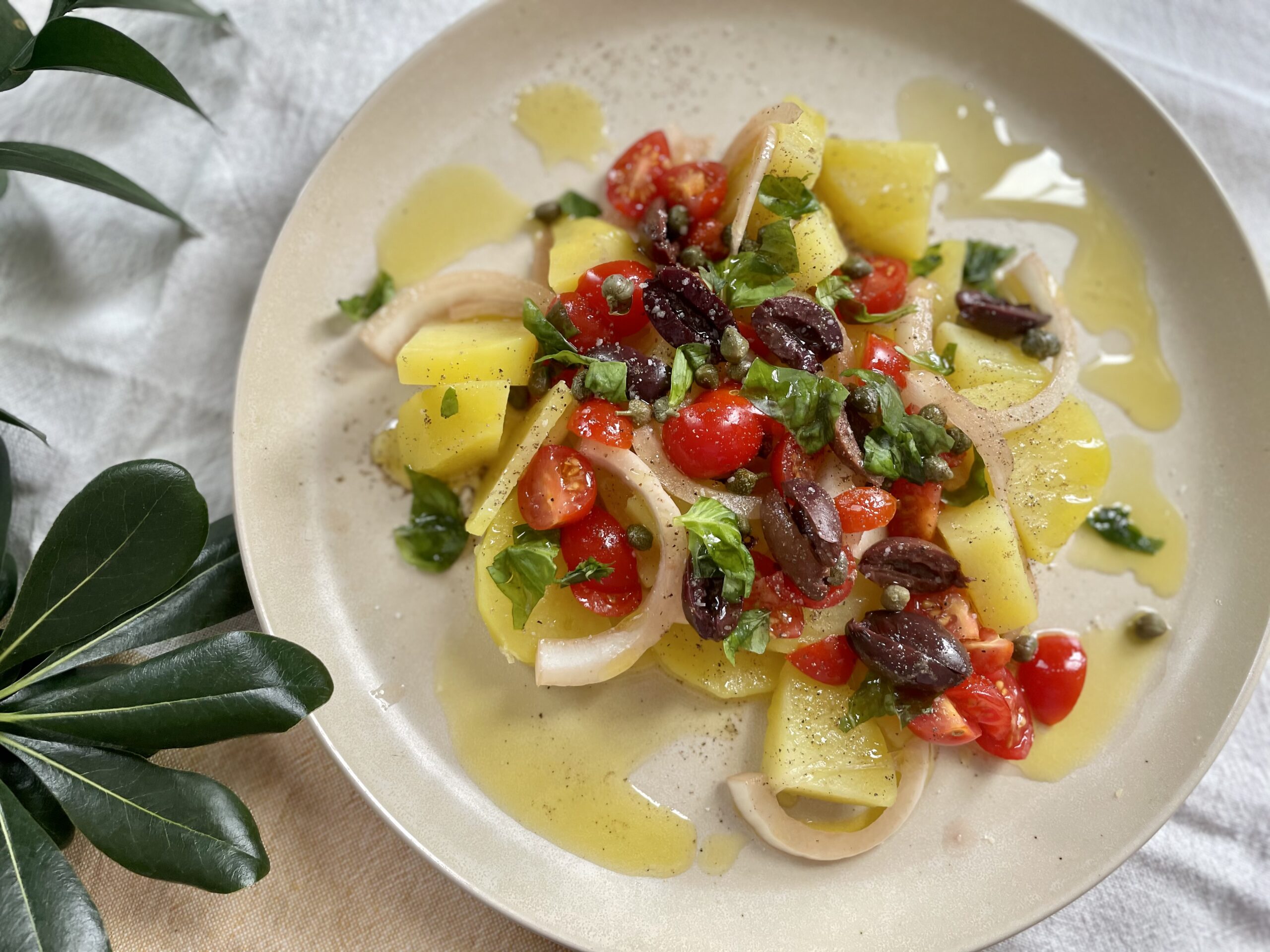 Fresh and healthy potato salad that is light and perfect for summer BBQs and parties! The onions soaked in the red wine vinegar help cut …
A perfect meld of fresh herbs and creamy white beans with lemon, garlic, onion and olive oil. Serve this dip with pita chips, crostini, carrots, …
Literally the easiest thing to make. All you need is water and veggies brought to a boil and then simmered for 1 hour, strain the veggies to remove them and there you have it homemade vegetable broth. You can use any veggies you have on hand even the peels or pieces you would normally throw away. Typically vegetable broth is made with carrots, onions and celery but feel free to add in any fresh herbs, onion peels, garlic, leeks, green onions, mushrooms, potatoes etc.
This creamy hearty soup is perfect for a winter meal. Impress your dinner guests or family with this classic fancy potato leek soup! Its super simple and easy to whip up in a pinch!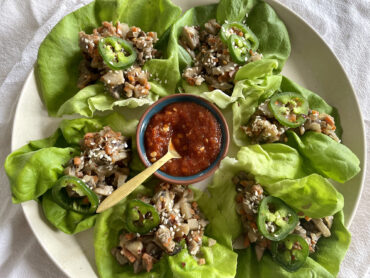 This light and easy recipe has nice savory nutty sauce with an added kick! Personally I love spice so I love to add in some extra chili garlic hot sauce. Have you ever had chili garlic hot sauce? It's my go to hot sauce especially if I am cooking asian or thai food. The taste is similar to Sriracha but with more complex flavors. The spicy thai lettuce wraps are packed with veggies making it perfect for a light healthy lunch or appetizer.